Hire a seven seater car in Anthony Lakes
You and your family can enjoy lush, powdery snow at the highest base elevation in Oregon when you plan your family ski vacation at Anthony Lakes ski resort. Located in the Baker County area just 35 minutes from Baker City, Anthony Lakes lies in the heart of scenic Oregon, surrounded by many other fantastic natural attractions. Reserve a seven seater car hire in Anthony Lakes for your Oregon family ski vacation.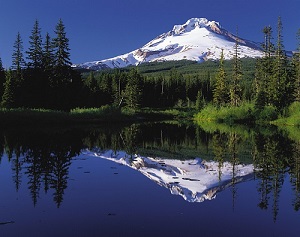 Anthony Lakes has a little more to offer the expert skier in your family than many other ski resorts in the United States, with a full 42% of their Ski Terrain marked as black diamond runs and 60% of their Nordic as black diamond. That being said, there is still plenty of trails and endless fun to be had for both the beginners and intermediate members of your group. Anthony Lake even features a school where you can learn to ski, snowboard, or Nordic ski from awesome certified instructors.
With the freedom of a car hire with 7 seats in Anthony Lake you can take your family around to the other excellent attractions outside the resort. Take a ride down the Elkhorn Scenic Byway. Drive through the Elkhorn Mountains just outside of Baker City along Highway 7 to Sumpter, which goes past Anthony Lakes. Visit Bella on Main Street, where you can get one of a kind souvenirs, wine, kitchen gadgets, and more.
The town around Anthony Lakes also offers several eateries and dining options for families. Everyone loves Mexican for dinner at El Eradero Restaurant, enjoy a gourmet pizza and excellent salad at Piazano's Pizza, or have coffee and snacks at Mad Matilda's Coffee in a lovely historic building in downtown Baker City.