Rent a seven seater car in Cooper Spur Mountain
Cooper Spur Mountain Resort is one the most affordable options for family winter ski vacations in the United States. Located in the beautiful Mt. Hood National Forest, Oregon, the resort is surrounded by pine trees and features views of three different mountain peaks. Reserve a seven seater car hire in Cooper Spur for your family vacation.
One of the most attractive features of Cooper Spur for a family budget is everything that comes along with your All-Access Pass. Included in one price is your lifts up the mountain, equipment rental and tube tow. This is also a great value for kids who are just trying skiing for the first time. Cooper Spur also offers big savings in their lodging. Accommodations feature peeled log structures which perfectly compliment the charm and elegance of this mountain environment. All their units have fireplaces with the exception of the lodge hotel rooms.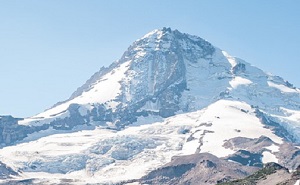 The ski area at Cooper Mountain is perfectly designed to keep families together, with 10 runs and a tubing center. The day lodge restaurant is the perfect place to warm up and recharge, with great food and a friendly atmosphere. The expansive deck is great for spotting kids out on the slopes as it provides visibility of almost the entire ski area.
Reserve a 7 seater car hire in Cooper Mountain to take your family out into the area around the resort. Drive into Mt. Hood for a little souvenir shopping at the local stores, or have a meal in town at one of the areas restaurants. For an afternoon away from the resort it is just an easy 90 minute drive to the city of Portland, Oregon.