Rent a seven seater car in Killington
You can plan a long family vacation with the longest ski season in the eastern United States at Killington Ski Resort in Vermont. Here the snowy slopes welcome skiers from October to June. Their 7 mountains span an impressive variety of terrain - more than enough to keep the experts occupied with a little something for everyone in your family. The resort is huge, covering an impressive 1,200 acres. Reserve a 7 seater car hire for your family ski vacation in Killington.
An excellent feature when you choose the Killing area for your ski destination is the multitude of options when it comes to lodging. They offer the perfect condo or vacation rental to suit your whole family. The awesome "ski in ski out" lodging means you can leave your parking worries for the evening's entertainment and head straight to the slopes from your front door!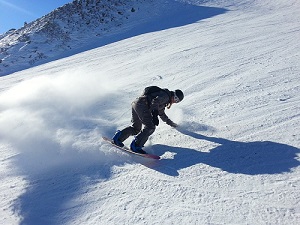 For diversity and options both on and off the mountain, few resorts equal what Killington offers. The Killington area features more than 100 restaurants, a lively nightlife full of live music and dancing, as well as several fine bistros and relaxing inns. Make sure you and your family have access to all the happenings around the access road to Killington after a long day on the slopes by reserving a car hire with 7 seats for your Killington ground transportation.
Killington is more than just a ski resort. The Killington Region is an all season vacation destination offering fantastic activities even when the slopes are dry. With some of the highest and most varied mountain terrain in New England it is the perfect choice for hiking, mountain biking, rock climbing, and many more family activities.