Rent a Mercedes Viano Automatic eight seater hire car
The Mercedes Viano is a multi-purpose, multi-passenger vehicle designed with your comfort in mind. This 8 seater people carrier is packed with options to comfortably accommodate your group and all their belongings. The Viano is still available to hire in many locations, it has now been replaced by the Mercedes V class.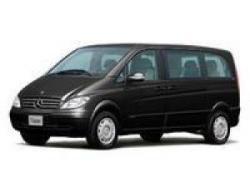 The Viano comes with an impressive list of standard safety features to take the worry out of travelling with your most precious cargo. Two head-on airbags and front side airbags, Electronic Stability Control traction control system, anti-lock braking system, electronic brakeforce distribution, and brake assist are fitted as standard. Each seat is fitted with a three-point seatbelt with belt tensioner and force limiter and adjustable head rest.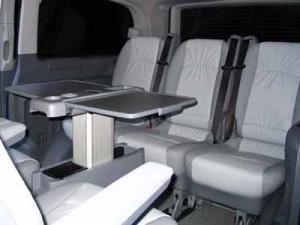 Drivers love the way the Mercedes Viano handles, both in the city and on country roads. Rear-wheel drive allows the Viano to have a smaller turning circle than other front-wheel drive 7 or 8 seater cars. Passengers love the versatility of the seating arrangements, as all rear seats slide in 1 inch increments, incline and can be turned to face one another for fun travelling conversations. They can also be folded down or removed completely to increase the load capacity if you need the space to store more equipment or luggage for you holiday..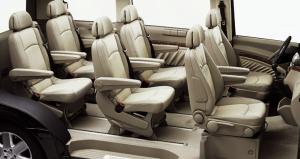 With a Mercedes Viano car rental you can fit your entire group or family of up to 8 people in safely to enjoy all the excursions your next holiday destination has to offer.