Hire a seven seater car in Lisbon
Lisbon is Portugal's capital city and is located on the Atlantic coast. It is the cultural centre of a fascinating and diverse country. Lisbon itself has many places to visit but if you want to explore the surrounding area and all it has to offer, a seven seater car hire in Lisbon will give you further opportunities.
Cultures collide
Portugal has a mixed cultural heritage with influences from its history with Africa, America and Asia. Many of its beautiful buildings are ornately decorated with tiles, particularly the blue and white variety which have been manufactured in Portugal for centuries. In Lisbon you can visit the National Tile Museum but further afield there are other historic monuments such as Quinta da Regaleira which can be reached easily with a seven seater car hire from LIsbon.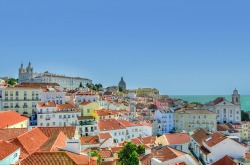 Beaches
Of course many come to Portugal to enjoy the wonderful beaches. Lisbon is within easy reach of many popular resorts with their wide sandy beaches stretching as far as the eye can see. If you fly into Lisbon, a seven seater car hire will give you the space to load all your family and the beach gear you need into the car to make the most of the seaside. Two really stunning beach resorts are Praia da Rainha and Praia do Guincho.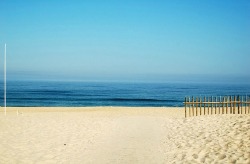 Cascais
This delightful area just west of Lisbon has many attractions on offer. Along with some splendid beaches there is superb historical architecture, such as the castle at Sintra, magnificent scenery and a plentiful supply of fine local cuisine. Locally sourced fish and seafood are a must to try along with the wines and cheeses. Visit the area with an empty stomach because there is so much to discover!