Rent a Mercedes Vito nine seater hire car
The Mercedes Vito offers seating for up to 9 people. With an excellent build quality and a vast array of safety systems, it can be the ideal transport for travelling with a larger group.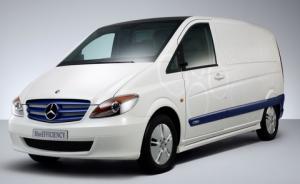 With a capacity to seat up to 9 people the Mercedes Vito supplies plenty of room to bring along a large group and all their luggage to your perfect vacation. With the Vito you'll find that it has never been easier to configure the ideal solution for your transport needs.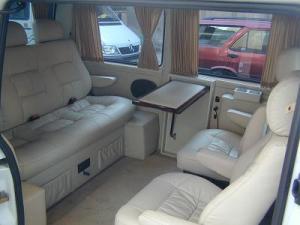 For maximum comfort and adaptability the Mercedes Vito 9 seater features 16 different seating arrangements, ensuring everyone has plenty of personal space. With all seats fitted the Vito can carry a load capacity of up to 970 l of luggage, enough to suit the needs of any travel group.
The Vito's active and passive safety systems interact to provide an outstanding level of protection for all passengers. Standard safety features include Adaptive ESP driver and front passenger airbags, manual headlamp range adjustment, and seat-belt tensioners for driver and passenger.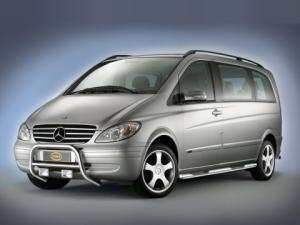 Comfortable enough for even the most picky business executive, the standard-fit seat rows with quick-release function make adapting the Vito's interior to your requirements quick and easy. For example, seats in the rear can be swivelled to face each other, enabling passengers to easily have a conversation.