Hire a seven seater car in Zurich
In the past Zürich has been named the best city in the world for quality of life as well as the wealthiest city in Europe. Two good reasons to plan your family trip to Zurich. Dodge the crowd from the Airport by reserving Zurich car hire with seven seats.
Uetilberg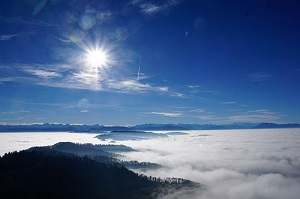 Enjoy the view with your loved ones on a drive to the top of this hill where you can take beautiful panoramic shots of the city. Uetliberg is located just to the west of the city 813 metres above sea level. Pack a picnic and make an inexpensive trip with a cheap Zurich car rental with seven seats.
Kunsthaus Zürich
Zurich has one of the largest collections of Classic Modern Art in the world. You may not seek out an art museum in every city you visit, but it would be a shame to and miss out on the Kunsthaus collection of works by Munch, Picasso, Braque, Giacometti, and more.
Bahnhofstrasse
![Visit Zurich in your rental car][182]
Visit this lovely street during the winter for a storybook view of Zürich's main shopping avenue. Bahnhofstrasse, known as one of the world's most expensive and exclusive shopping avenues, includes shops like Chanel, Louis Vuitton, Giorgio Armani, Cartier, Bvlgari, Salvatore Ferragamo, Dior, and Tiffany and Co.
Although that little blue box from Tiffany won't take up too much space you may want to plan a seven seater car hire Zürich, Switzerland to transport all the bargains your group manage to snap up.