Hire a seven seater car in Milan
What makes a visit to Milan interesting compared to other Italian cities is its atmosphere and commitment to enjoying worldly pleasures. Milan is a paradise for shopping, football, opera, and nightlife. If shopping in particular is what you and your loved ones love to do on holiday then Milan is the spot for you. Reserve your car hire with seven seats in Milan and enjoy being able to make the most of all the stores in and around the city with your entire group.
The Duomo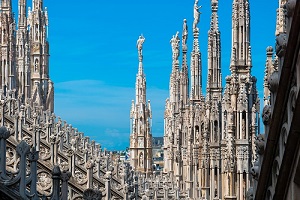 Be able to take your group on a tour around the beautiful and historic churches of Milan in a 7 seater car hire. Milan has the oldest churches in Italy. The Duomo, in Duomo Square, is Milan's main cathedral. This massive Gothic church is an ornate and pristine white marble wonder, with hundreds of spires and thousands of statues on its exterior. Climb onto the roof and take in the spectacular views of the city between the Gothic spires.
The Fashion Quadrangle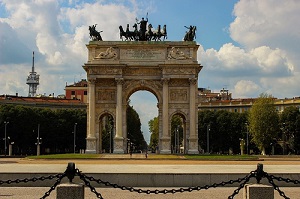 Get your shopping fix in this set of blocks which forms the main shopping area for the top names in Milan. The area runs roughly between Duomo Square, Cavour Square, and San Babila Square. Among Montenapoleone Street, Della Spiga Street, Vittorio Emanuele Street and Mazoni Street, you can find the most prestigious boutiques and showrooms in the whole world.
Parco Sempione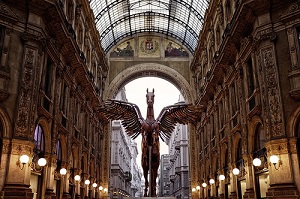 Situated between the Castello Sforzesco and the arch of Peace is a lovely public park constructed by Emilio Alemanga. The park features a Napoleonic Arena, the Civico Acquario di Milano (Civic Aquarium of Milan), a tower, an art exhibition centre, some ponds and a library. The perfect destination for a group with diverse interests with something to offer everyone. Get them there using 7 seater car hire in Milan.