Rent a seven seater car in Buttermilk
Get the little ones out on the slopes for the first time at Buttermilk ski area in Aspen, Colorado. Known as the easiest skiing mountain in the area, Buttermilk has also been host to the ESPN Winter X-games multiple times. Host to one of the best ski schools and children's programs in the United States, there is no better place for families to come together and learn how to safely have fun in the snow. Reserve a seven seater car hire in Aspen for your family ski trip in Buttermilk.
Buttermilk is just one of four excellent ski mountains in the Aspen area, along with Aspen Mountain, Snowmass, and Aspen Highlands. Through these beautiful resorts are several other activities besides skiing for your family to enjoy together, such as sleigh rides, sledding, snowshoeing, and snowmobiling. After your first year with the kids at buttermilk you are sure to make Rocky Mountain skiing in Aspen a winter vacation family tradition.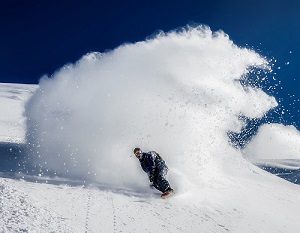 Reserve a car hire with 7 seats in Buttermilk to get out and enjoy the natural beauty and other local attractions of the area. Visit Aspen's John Denver Park, where lyrics of his most popular songs are etched into creek side boulders. Makes an excellent destination for a day of hiking. Just a short drive out of Aspen is the most photographed mountain scenes in Colorado, Maroon Bells. The lake and views of the 14,000 foot peaks create a spectacular backdrop for family photos. There are plenty of easy hikes around Maroon Bells ranging from 1 to 10 miles.
Take the family out for dinner in the town. Visit The Pine Creek Cookhouse, a log cabin situated in a beautiful valley. Make the whole family happy at Mezzaluna, serving Italian-American style food.