Rent a Chrysler Grand Voyager seven seater hire car
When space is what you need to get your group around on your next holiday the Chrysler Grand Voyager is ideal. It is a 7-seater which also has plenty of room for luggage. It is a very practical car and the sliding doors can be very useful for loading and unloading. Although the Grand Voyager is no longer produced in Europe, you may still find it available to hire in North America. The Voyager is known there as the Town and Country.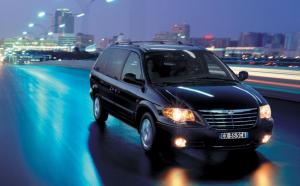 The interior is spacious, with exceptionally comfy seating and plenty of room for up to 7 adults. The Grand Voyager has numerous storage bins, and its rearmost seats fold into the floor brilliantly for extra luggage space. Whether it's just you, a passenger and several suitcases, or you're taking the full seven-passenger load, the Grand Voyager can accommodate your needs.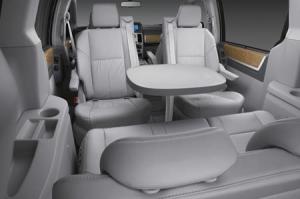 Thanks to its multi-link rear suspension, the Grand Voyager manages bumps well allowing for a smoother drive. The steering is well-weighted and the good seating position for the driver means it is a comfortable ride for all the family.
The Voyager comes with side airbags and ABS as standard as well as deadlocks and remote central locking. They also have air conditioning – a must if you are travelling in hotter climates. The great seating allows for excellent views out the windows for all occupants to enjoy the sights of their holiday destination.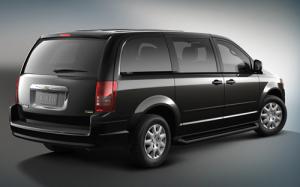 Booking a Chrysler Grand Voyager rental car with 7 seats for your next destination will give you plenty of space, storage and options for seating layouts to suit your needs.