Hire a Renault Espace rental car
The Renault Espace is a very popular MPV because of its high safety standard and because it is easy to drive. It has an extremely spacious cabin and the generous windows allow for great all round visibility. Renault no longer produce a right hand drive version for the UK market. If you need a 7-seater MPV for hire in the UK you could consider the Ford Galaxy as an alternative.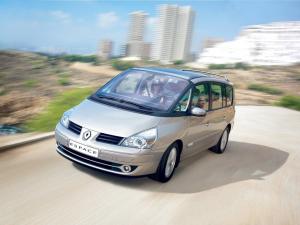 When hiring a car for your family, friends, or business clients, safety is a number one priority. With a Renault Espace rental car you can rest assured that optimal safety considerations have been taken to protect you and your passengers. Espace is fitted with antilock brakes, emergency brake assist, electronic stability program, under steer control, and ASR traction control.
In addition, passengers are protected with 8 airbags, while the rear seats are equipped with close-contact head restraints and integrated three-point seatbelts. All of this adds up to one secure ride and a worry-free adventure for you and your travellers.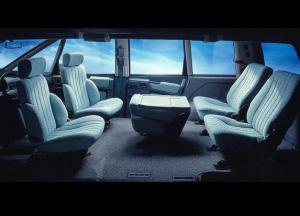 The Renault Espace features a light and open interior with understated and refined fittings. The seats slide forward and back, allowing you to adjust the seating to your adventure itinerary. Travelling comfort is enhanced by an array of clever storage compartments. Make sure you have the space and flexibility to accommodate your entire group and their belongings with a Renault Espace car hire in your next holiday destination.