Hire a Volkswagen Sharan rental car
There are many good reasons to choose to hire a Volkswagen Sharan. The Sharan is one of the most fuel efficient MPVs. Its EasyFold seat concept also offers maximum versatility and convenience when you need to travel with a group. The different seating arrangements that are possible allow you to fit the car to your needs.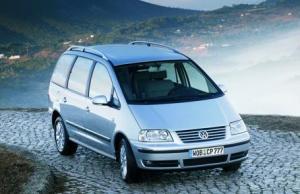 Comfort and safety are paramount when you are travelling on holiday. The 3-zone climate control insures each row of seats has their own level of temperature comfort. The EasyEntry feature provides easy access to the third row of seats, while acoustic and visual warning signals let the drivers know if the rear seatbelts are unbuckled.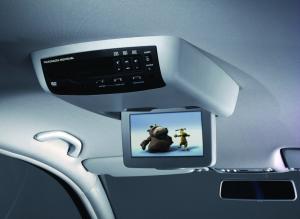 With up to 7 seats and 2,430 liters cargo capacity, choosing who and what to bring along is much easier. The Sharan also features up to 9 airbags, 33 storage options, the most solid body in its class, and an enormous panoramic sunroof so you can enjoy the amazing views while you are travelling.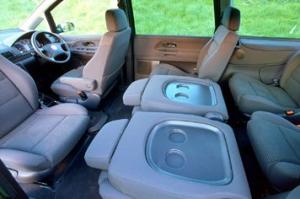 The Sharan's new EasyFold seating concept provides individual seats in the second row that don't need to be removed to utilize the vehicle's maximum cargo space, they simply fold and stow in the vehicle floor. Like the front seats, the rear seats also adjust longitudinally and can be reclined by up to 20 degrees. Whether you are transporting business executives or a group of kids, your carload is sure to be happy and comfortable in a Volkswagen Sharan 7 seater car hire.