Honda Pilot
The Honda Pilot fits up to 8 people on board and also has a sizable luggage space. This car does not have the look of a minivan despite its large proportions. Its height gives the Pilot an off-road feel.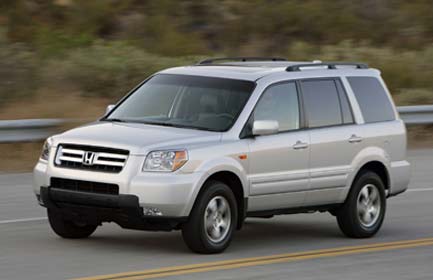 The driving ability of the Honda Pilot means it is easy to manoeuvre through unfamiliar streets and it also has an above average fuel economy.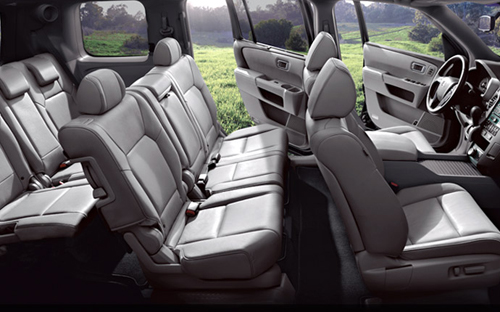 This car is great for a family as the interior feels spacious and comfortable. The luggage space should provide enough room for all that you need to take with you on your travels.