Rent a Chevrolet Uplander seven seater hire car
The Chevrolet Uplander was discontinued in 2009 so in most locations this car will not be offered for hire. The Chrysler Town and Country could be a suitable alternative.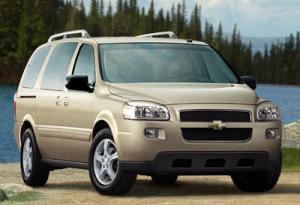 The Chevrolet Uplander was known as a crossover sport van with the styling of an SUV, the passenger room and interior versatility of a van, and the comfortable ride and fuel efficiency of a sedan.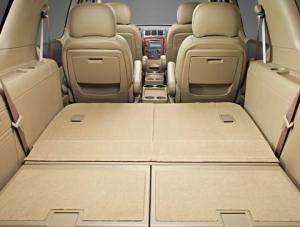 The interior of the Uplander is extremely versatile, with a number of different combinations for passenger and luggage space. The second and third row seats can fold down or be removed. The second row bucket seats can be folded against the front seats to increase the amount of space for bags. So if you need to store larger items such as your golf clubs or skis it is the right car for you.
When it comes to passenger safety the Chevrolet Uplander has dual-stage front airbags and side impact airbags for both the driver and the front seat passenger.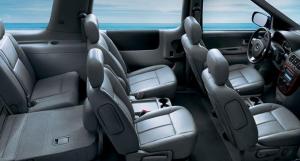 You can enjoy the driving experience in the Uplander, due to its extensive list of comfort and convenience features, such as air conditioning, power windows and door locks, tilt-adjustable steering column, and a built in CD and MP3 player. It provides a smooth and agile ride with its independent front suspension.