Rent a Volkswagen MultiVan hire car
The Multivan is one of the best selling vans of all time and it is now in its sixth generation. This goes to show how popular it is to drive. Its ingenious seating system allows for flexibility in the seating arrangements and a whole heap of space. And the safety additions to the Multivan including improved braking systems and daytime running lights.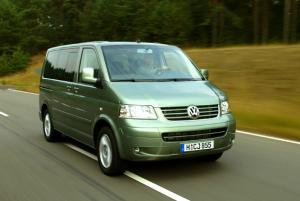 As far back as the early model Transporters Volkswagen has produced iconic vehicles known for their extraordinary flexibility and for adapting to the needs, personality, and lifestyle of their drivers. Book a Volkswagen MultiVan rental car for your next group or family vacation.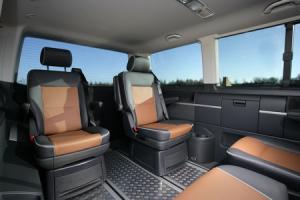 Additional safety features include seatbelt warning signals so you can keep track of who hasn't belted up, and airbags. Air conditioning ensures that whatever the weather on the outside of the vehicle, you and your passengers remain comfortable.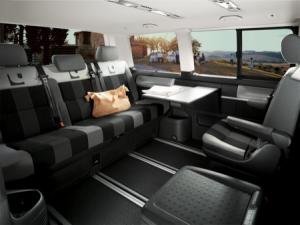 Your passengers will be seated in comfort with 5 flexible passenger seats in the rear. The MultiVan will surprise you with its sliding, rotating, reclining and removable second row. The third row features a reclining bench seat on a rail system allowing for superb legroom or exceptional boot space. Whether you're travelling with 5 small children and all the toys and accessories it takes to keep them happy on the road, or your team of 5 footballers, you are sure to find this ample space for your needs.