Rent a Citroen Grand C4 Picasso seven seater car
The Citroen Grand C4 Picasso may be perfect for your next family holiday or business trip. It has many useful features, a spacious and comfortable interior, and looks sleek and stylish on the road. It was voted the best MPV in the 2015 Whatcar awards.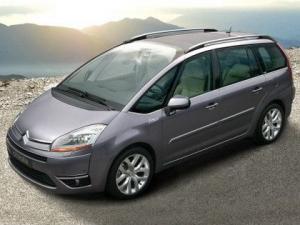 The 7 seater Citroen Grand C4 Picasso , with the combination of the largest sunroof and side windows in its class and its specially designed narrow windscreen pillars, has a loft-like feel inside. Your whole group will be able to see the sights of your holiday destination when you reserve a 7 seater C4 Grand Picasso car.
The rental of a Citroen Grand C4 Picasso car offers a variety of layouts. Features include an original seat-folding design that allows very quick and easy reconfiguration. It is a comfortable ride for a travel group of 7, or if you are just bringing a couple kids along, the folding rear seats give abundant space to bring everything along you may need.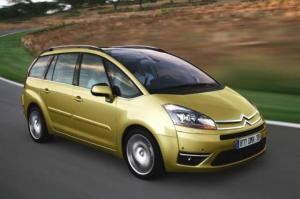 This MPV keeps the driver happy too. The imaginative dashboard lay-out creates an uncluttered look in the front. The newer models have a revised traction control system for better grip on slippery roads - ideal for travel to snowy climates. the Grand C4 Picasso focuses on comfort meaning the suspension can cope well with the bumps of country lanes.