Hire a seven seater car in Rome
Rome, the Eternal City, is steeped in history. Whichever way you turn in this beautiful city there are magnificent buildings, wonderful paintings, statues and sculptures to be seen. It can leave you feeling quite dizzy! If you are staying in a villa and travelling into the city, hiring a seven seater in Rome can give you the freedom to take in not just the attractions within the city but also those further out.
The Monuments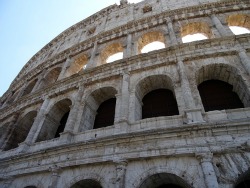 The Colosseum is an iconic sight and has been a symbol of Rome for more than 2000 years. Entering the building is like stepping back in time, you can just imagine the crowds of people roaring on the gladiators. The St Peters Basilica in the Vatican is one of the largest churches in the world. Its facade is 17th century and inside there are many treasures to be discovered including Michelangelo's marvellous sculpture Pietà. There are so many historic sights to see in Rome, many of which are well-known, but there are some which you may not have considered including the Bocca della Verità. This marble face is located on the wall of the 8th century Chiesa di Santa Maria in Cosmedin. The legend goes that if you tell a lie whilst your hand is in its mouth it will bite it off!
Beyond the city limits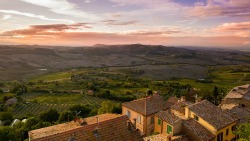 You may have decided to stay within the centre of the city for your holiday but a seven seater rental car in Rome means you and your group have the opportunity to explore beyond the city limits. If you want to escape the busy city there is always Ostia, Rome's seaside resort, with its plentiful supply of beach area, bars, restaurants and sports facilities. Not too far from the city are Tivoli and the Villa Adriana. You could also head further afield and explore the wine-growing region of Tuscany or perhaps venture as far as Pompeii which is less than a 3 hour drive away.
Shopping and Dining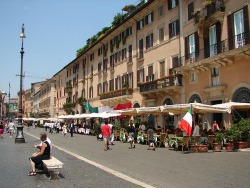 Rome has more to offer than just its history. It also has a vast array of bars and restaurants to choose from. Sit outside in one of the many piazzas and enjoy your food in the sun. And we couldn't talk about food in Rome without mentioning the amazing ice cream parlours to be found on many corners in the city. Their tantalising flavours are hard to resist! Or maybe you and your party fancy a spot of shopping? The famous designers brands sit side by side with family businesses selling handcrafted goods. There is so much to take in in Rome that you will almost certainly want to return!
Photos courtesy of Pixabay