Hire a Ford S Max seven seater rental car
The Ford S-Max is a compact and attractive multi passenger vehicle. Combining the sporty driving features of a sedan with a spacious interior and seating for up to 7 people, this MPV is perfect for trips through the city or the country. Reserve a Ford S-Max to transport your family or travel group around on your next trip.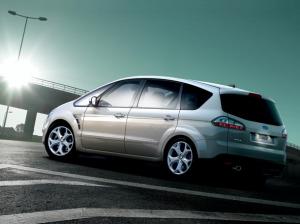 The S-Max offers flexibility, practicality and efficiency. One major advantage of the S-Max is its "Fold Flat System", which allows the second and third-row seats to fold seamlessly into the floor for extra storage space should you need to transport large pieces of equipment. Although a 7-seater, the 2 rearmost seats do not offer a large amount of legroom so for longer journeys they are more suitable for children.
The S-Max is the first vehicle featuring Ford's Kinetic Design styling, which gives the driver better sight around curves. So when you are negotiating the twisting roads of the alps this MPV could be ideal.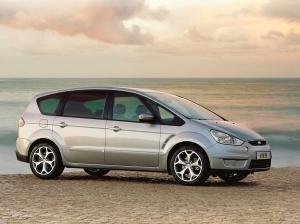 You can feel secure with the Ford S-Max as it was rated Best in Class from the Euro NCAP with a five star rating. S-Max's safety features include a body structure optimized for strength and seven airbags. Most models have Isofix anchors fitted so you can safely install your car seats for your children.